In the picture below you can see some of our guests being served.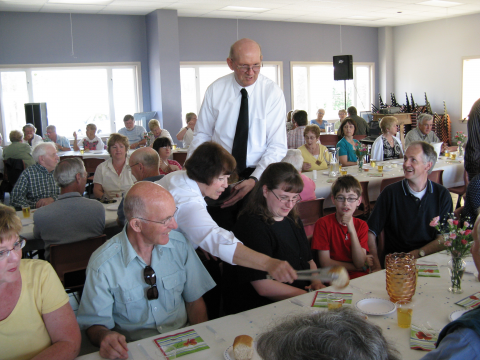 The next picture represents some of those who served our annual community supper meal to our guests from the community.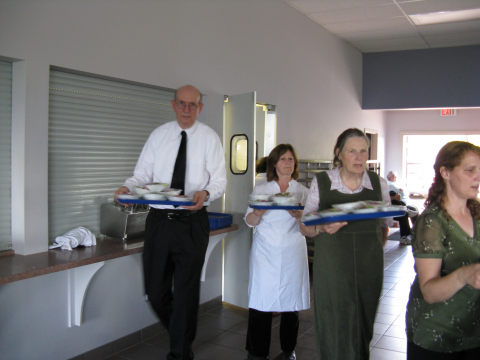 This is a picture of those working in the kitchen getting the food into the plates to be given to our servers to pass on to our guests.
This is a picture of what followed after the meal, as we entered into the special music phase of our Community Supper.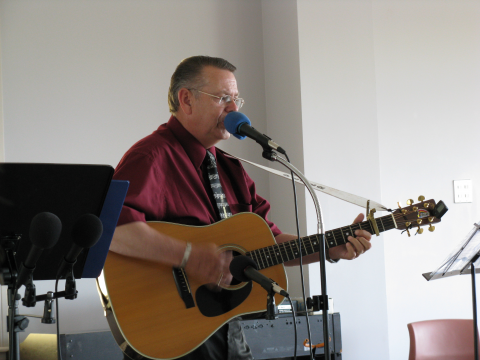 Of course, our Community Supper wouldn't be complete without our guests listening to some songs from our very own "For The Master."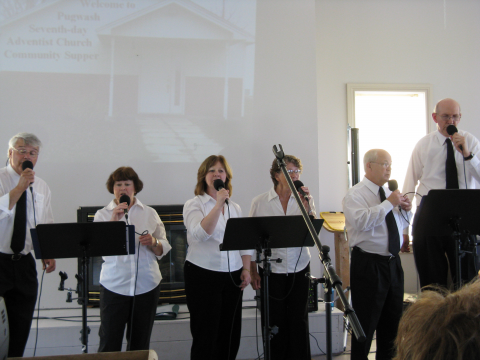 Music Ministries